We're a one-stop shop for all your electric repair needs. We've got everything from circuit, device, and lighting to breaker service and service repair.
Get Quality Electric Repair Service in Warrington, PA, and Bucks County, PA
Let's face it: you're busy. Between work, family, and friends, it's hard to find time to get things done around the house. But if you want to be the best homeowner you can be, one of those things is surely taking care of your electrical system.
But who has time for that? That's what we're here for! Rowlands Electric offers complete electric repair services in Warrington, PA, and Bucks County, PA. We'll handle every aspect of your electrical project so you don't have to worry about a thing!
Complete Solutions Tailored to Your Needs
A tripped circuit breaker may be an indicator that something has gone wrong with your electrical system. A circuit breaker that trips frequently may indicate an issue with the wiring, breaker or even the electrical panel and if not addressed properly by a professional electrician, it could cause several issues, including electrical shorts or burnt wiring. When this happens, it can be dangerous for you and your family—and even put your home at risk of fire or other damage.
If you have an issue with a circuit breaker tripping, don't wait! Call Rowlands Electric immediately to schedule an appointment with one of our technicians.
Our electrical repair services include:
Circuit breaker replacement
Electrical device replacement
Main panel board replacement
Lighting repair
Outdoor receptacle repair
Knob & Tube replacement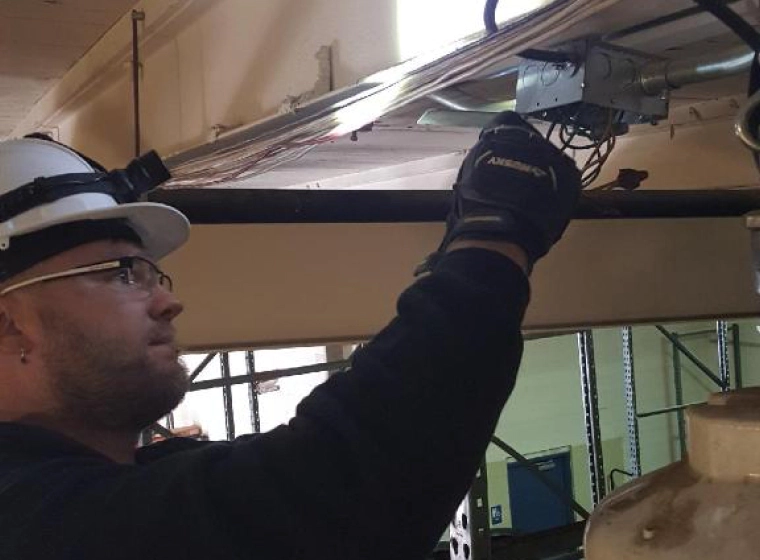 If you have had your home inspected by the electrical inspector and have been notified that your property is not up to code, we are experienced experts in bringing your property up to code.
Choose an Experienced Electrical Repair Company
If you're looking for the best electric repair services around Warrington, PA, and Bucks County, PA, look no further than Rowlands Electric. We're ready to help you make sure your home is secure. Unlike other electric repair companies, we take our time to educate our clients. Stop worrying about your wiring and get back to living in peace!